THE UNITED WAY FIGHTS FOR THE HEALTH, EDUCATION AND FINANCIAL STABILITY OF EVERY PERSON IN EVERY COMMUNITY. 
The United Way of Southern Maryland serves a large community which spans across three counties:
Charles County, Calvert County and St. Mary's County. 
---
United Way of Southern Maryland strives to offer nonprofit partner organizations maximum value for participation in our network. Each nonprofit Certified Partner of United Way of Southern Maryland will have access to funding opportunities, resources for outreach and promotion, and learning opportunities to support their mission, garner new advocates and increase the IMPACT in our community. 
Image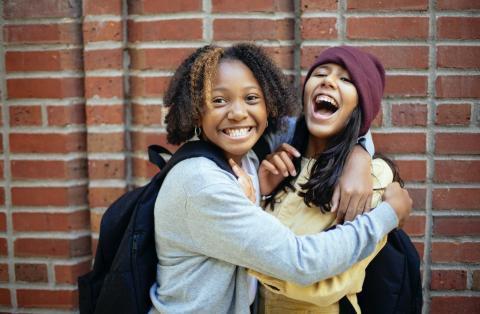 Image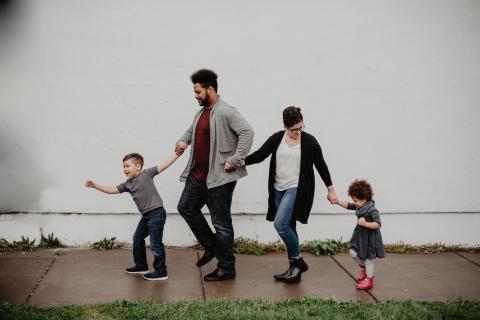 Image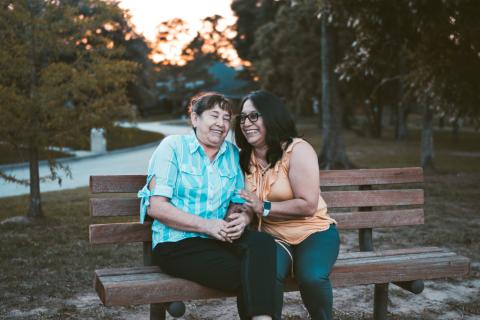 Designated Agencies
A Community that Shares
Partner # 10511
P.O. Box 54
Bushwood, MD. 20618
301-769-4199 
 
Boys and Girls Club of Southern Maryland
Partner # 2642 
9021 Dayton Avenue
P.O. Box 413
North Beach, MD. 20714
410-257-0007 
 
Calvert Animal Welfare League 
Partner # 3386
P.O. Box 1660
Prince Frederick, MD. 20678
410-535-9300 
 
Calvert Churches Community Food Pantry
Partner # 3198 
100 Jibsail Drive 
Suite 101 
Prince Frederick, MD, 20678 
410-414-7474
 
Catholic Charities
of the Archdiocese of Washington
Partner # 10542 
924 G Street NW
Washington, D.C. 20001
202-772-4300 
 
Center for Abused Person 
Partner # 10968
2670 Crain Highway, Suite 303
Waldorf, MD. 20601
301-645-8994 
 
Center for Children
Partner # 10565 
6100 Radio Station Road
La Plata, MD. 20646
301-609-9887 
 
Charles County Arts Alliance
Partner # 10970 
The United Way Building
10250 La Plata Road
La Plata, MD 20646
301-392-5900 
 
Charles County Children's Aid Society
Partner # 2966 
3000 Huntington Circle
Waldorf, MD. 20602
301-645-1561 
 
Charles County Freedom Landing
Partner # 10742 
P.O. Box 939
400 Potomac Street
La Plata, MD. 20646
301-932-2737 
 
Charles County Literacy Council
Partner # 10544 
United Way House
10250 La Plata Road
P.O. Box 2672
La Plata, MD. 20646
301-934-6488 
​​​​​​​
Charles County Meals on Wheels
Partner # 10545 
United Way House
10250 La Plata Road
La Plata, MD. 20646
301-392-6325 
Christmas in April St. Mary's County
Partner # 10530 
28231 Three Notch Road
Mechanicsville, MD. 20659
301-884-2905
 
Community Mediation Center of Calvert County
Partner # 2880 
Phillips House
28 Duke Street
Prince Frederick, MD. 20678
443-295-7456 
 
Conservancy of Charles County 
Partner # 10967 
P.O. Box 1358
Waldorf, MD. 20604
301-932-5714 
 
East-John Youth Center
Partner # 2484 
P.O. Box 1308
Lusby, MD. 20657
410-326-1150 
 
End Hunger In Calvert County
Partner # 3023 
6201 Solomons Island Road
Huntingtown, MD. 20639
410-257-5672 
 
Greenwell Foundation
Partner # 10531 
P.O. Box 198
Hollywood, MD. 20636
301-373-9775 
 
Health Partners
Partner # 10547
3070 Crain Hwy., Suite 101
Waldorf, MD. 20601
301-645-3556 
 
Housing Options & Planning Enterprise | H.O.P.E
Partner # 10549 
6188 Oxon Hill Rd., Suite 700
Oxon Hill, MD. 20745
301-567-3330 
 
Ivy and Pearls of Southern Maryland Community Charities
Partner # 10563 
P.O. Box 975  
Waldorf, MD 20604
 
Ladies of Charity Calvert County
Partner # 9966
PO Box 334
North Beach, MD. 20714
410-286-7086 
 
Lifestyles Of Maryland
Partner # 10562
101 Catalpa Dr. Suite 103
P.O. Box 1794
La Plata, MD. 20646
301-609-9900 
 
Maryland Diaper Bank
Partner # 10561
3480 Rockefeller Court
Waldorf, MD. 20602
240-844-2307 
Our Place Waldorf
Partner # 10553 
150 Post Office Road #532
Waldorf, MD. 20604
240-210-9813 
 
Project Echo
Partner # 2620 
484 Main Street
Prince Frederick, MD. 20678
410-535-0044
 
Project Healing Waters Fly Fishing
Partner # 10555 
P.O. Box 695
La Plata, MD. 20646
301-830-6450 
 
Pure Play Everyday
Partner # 10564
4913 Dower Drive
La Plata, MD. 20646
240-416-9727 
 
Rebuilding Together Charles County
Partner # 10556 
P.O. Box 86
Waldorf, MD. 20604
301-392-0202 
 
Southern Maryland Center for Independent Living
Partner # 10568 
38588 Brett Way Suite 1 
Mechanicsville, MD. 20659
301-884-4498 
 
Special Olympics Maryland
Partner # 2585
3701 Commerce Drive
Baltimore, MD. 21227
410-242-1515 
 
Spring Dell Center
Partner # 10588
6040 Radio Station Rd
La Plata, MD. 20646
301-934-4561 
 
St. Mary's Caring
Partner # 10537
20850 Langley Road
Lexington Park, MD. 20653
301-863-5700 
 
The Arc of Southern Maryland
Partner # 2732 
355 West Dares Beach Road 
Prince Frederick, MD. 20678
410-535-2413 
 
The Center for Life Enrichment
Partner # 10538 
25089 Three Notch Road
P.O. Box 610
Hollywood, MD. 20636
301-373-8100 
 
The Promise Resource Center
Partner # 2647 
8395 Old Leonardtown Rd, 
Hughesville, MD. 20637
240-309-7876 
 
Warfighter Advance
Partner # 10969
P.O. Box 222
Patuxent River, MD. 20670
202-239-7395